4. Create A Plan For The Year Ahead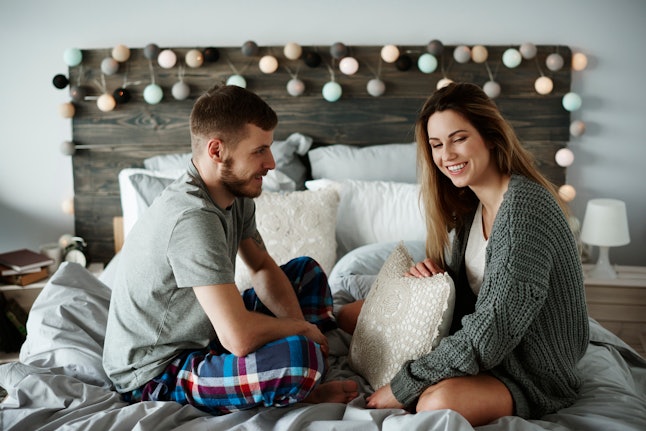 To make the most out of the new year, write out some intentions and create a plan together. Maybe you want to take a week-long trip for your anniversary or find a new hobby you can do together. "When you plan and work on something together, it can help give a fresh start to any relationship," Block says.
If that plan involves doing something new, it can give you and your partner an opportunity to see each other in a new light.
5. Schedule Weekly Check-Ins
When life gets busy it's easy to put your relationship on the backburner without realizing it. To help make your relationship a priority in 2020, jot down weekly check-ins in your calendar in the same way you'd schedule a meeting with your boss.
"Each person brings an agenda and meets for one to two hours with no distractions," Barbara Morrison, psychotherapist who specializes in relationships, tells Bustle. This "meeting" is meant to help you both solve problems and discuss things that each person is happy or unhappy about in the relationship.
6. Change Up Your Bedroom
To bring new positive energy into your relationship, the beginning of the new year is a good time to clean, rearrange, and redecorate your bedroom together. Morrison recommends making the space uncluttered and appealing to both of you. "It's important to make this space appealing to all of one's sensory experiences," Morrison says.